The Daily Dood for 12-20-18
Bitcoin
The Days Headlines
Tim Draper is Betting On Bitcoin Lightning Payments for Starbucks bitcoinist.com…
Ethereum Startup Parity Launches DIY Blockchain Tool Substrate www.coindesk.com…
Western Union Considers Crypto, Partners with Ripple to Test Blockchain Payments cointelegraph.com…
Ripple CEO: Ripple is Just One Participant in Ecosystem www.cc…
Coinbase Launches Program to Educate Users About Crypto 'Beyond Bitcoin' cointelegraph.com…
Canadians Denied at U.S. Border for Purchasing Marijuana Shows Perfect Usecase for Bitcoin btcmanager.com…
Binance CEO: We Don't Know if Crypto Correction Phase has Passed www.cc…
Analysts Applaud Square's Bitcoin Strategy as Brilliant Despite Low Profitability www.newsbtc.com…
Dow Jones Falls to Lowest Level in 14 Months, the Wealthy Pulling Out? www.cc…
Bitcoin SV [BSV] surges by 10 per cent ambcrypto.com…
Pro-Bitcoin Ron Paul: It's Time to Abolish Federal Reserve, Embrace Tax-Free Crypto www.cc…
Pending Approval: Bakkt's Futures Contract Is Set to Be Launched www.cc…
Bitcoin From Space: Blockstream CSO Explains Its Satellite Services cointelegraph.com…
Earn Crypto, Stocks & Tokens With These Referrals.
Presearch is a search portal that pays users in Ethereum tokens for search activities. Stop googling it and start Presearching it and earn. www.presearch.org…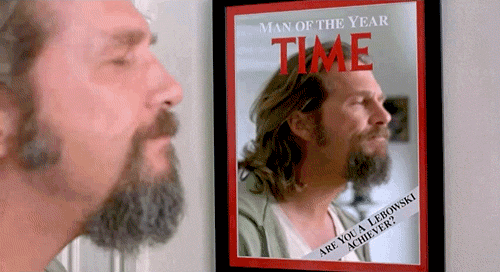 The End
The Daily Dood is a review of my daily Twitter feed and some of the interesting articles I find here on Steemit. If you're on Twitter hope you decide to join me here:
Also on Minds now too : www.minds.com…
That's it for todays edition of The Daily Dood. If you found the information in this post useful I hope you decide to follow for the daily headlines and events happening in the altcoin & cryptocurrency space. Nothing here is meant as investment or financial advice. Please seek a duly licensed professional for investment advice, not some guy on the internets who refers to himself as The Dood. Thanks for reading and happy trading!